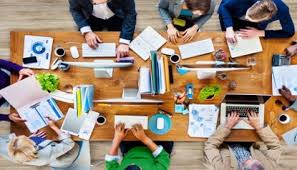 Field Data Collector
Overview
Key Jordan has an immediate Freelance Field Data Collector opportunity. This role will perform ramp data collection throughout the country. Training on tablet software will be provided, and travel to various sites for data collection is required.
Key Jordan is a leading full-service firm providing innovative HR, data collection, services, and we build project delivery to our clients in the private sector. We offer quality solutions to our clients and employment opportunities to qualified talent.
Responsibilities:
Work with field team to acquire accurate data using tablet-based software
Safely work in a field environment near traffic
Travel to field sites as needed and accurate document data collected
Requirements:
Bachelor degree
Solid documentation skills
Previous survey experience is preferred
Ability to use a computer tablet, level, and measuring equipment
Ability to work well in the field with a team
Reliable work ethic
Good communication and organizational skills
Ability to travel around Jordan if necessary
Kobo System experience is preferred

Additional Requirements
Candidates Must Be Jordanian
Candidates must be living in Amman or Irbid
Candidates Needed Number ( 20 Candidates from Amman, 20 Candidates from Irbid )
Dead Line for applications 01 April 2019
Only shortlisted candidates will be contacted.
Use below link to apply
https://www.akhtaboot.com/en/jordan/jobs/amman/108816-Field--Data-Collector-at-Key-Jordan